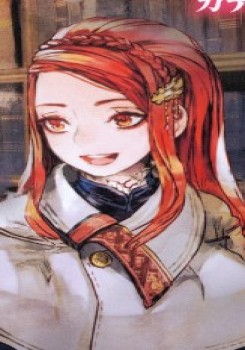 | | |
| --- | --- |
| Main character | |
| Japanese Name | カテイア/大島、叶多 |
| Light Novel | Kumo Desu ga, Nani ka? |
| Gender | Female |
| Age | 16 |
| Birth Place | Analeit Kingdom |
Description
Oshima Kanata was Shun's best friend before the explosion after the reincarnation he become a girl named Karnatia daughter of one of the most powerful dukes in the kingdom. He or she is one of the irregular reincarnators.
After meeting with Shun they passed almost every day together to the point that make Sue angry.
As a person Katia is more down to the earth than Shun and know that sometimes bad things should be done to bring happiness to others. Katia has been fighting an internla batte with herself all her life because her mind is slowly becoming more girly over time.
She was very disappointed to know that she was the only one who had a sex change.

The second character with the biggest breast.