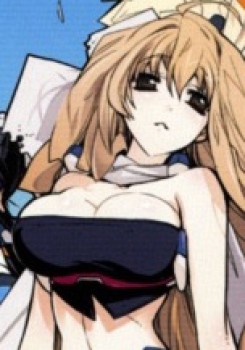 Description
Chat Handle: Genius Older Sister 「賢姉様」

Toori's older sister. Also a student of Class 3-Plum at Ariadust Academy.

She has a sharp tongue and a playful attitude.

Although she has no offensive abilities, her contract with the god Ame-no-Uzume-no-Mikoto allows her to create barriers to block attacks simply by dancing, making her pretty much invincible as long as she is dancing.