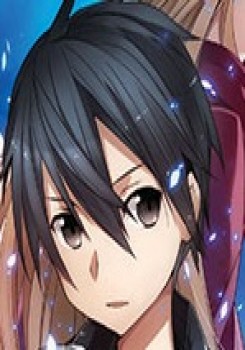 | | |
| --- | --- |
| Protagonist | |
| Japanese Name | キリト/桐ヶ谷 和人 |
| Light Novel | Sword Art Online |
| Gender | Male |
| Age | 14 |
| Height (cm) | 172.00 |
| Weight (kg) | 59.00 |
Description
Kazuto Kirigaya, known as 'Kirito' within the virtual realm of Aincrad, was a beta tester for 'Sword Art Online', the first VRMMORPG.

Upon logging in to the game's official service on the first day of it's release and discovering that he is trapped in the game, he becomes a reclusive solo player.

After accidentally outing himself as a beta tester following the defeat of Illfang the Kobold Lord, the boss of the first floor of Aincrad, he attempts to protect the welfare of the other testers by taking on the tag of 'beater' (a combination of the words 'beta tester' and 'cheater').

His combat style consists mainly of one-handed swordsmanship, however, early in SAO's official service he acquires the martial arts skill.