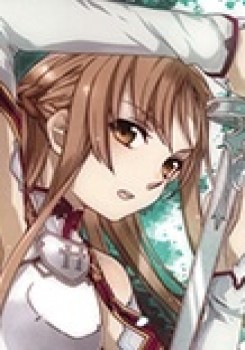 | | |
| --- | --- |
| Main character | |
| Japanese Name | アスナ/結城 明日奈 |
| Light Novel | Sword Art Online |
| Gender | Female |
| Age | 15 |
| Height (cm) | 168.00 |
| Weight (kg) | 55.00 |
Description
Sub-leader of the Knights of the Blood, her speed in battle earns her the title of the 'Flash'.

As a studious rich girl, her world is shattered when she is trapped in the virtual realm of Aincrad. However, she quickly learns the ropes and becomes one of the front-running players of the game.

As an agility-build in game, Asuna fights using a rapier.